SERVICES: SUNDAY 10:30 AM & FRIDAY 7:00 PM

Friends, if you would like to donate to Lion of Judah World Outreach Center or would like to pay your tithe online, please click the "Donate" button (below). You will be directed to Paypal to donate (although you don't need a Paypal account to make a donation/tithe). At Paypal, you will be prompted to pay through credit card if you dont have a Paypal account! Thank you for using LionofJudahToledo.org to pay your tithe/donate!

HIGHLIGHTED WORSHIP VIDEO OF THE MONTH:

ABOUT RABBI K. A. SCHNEIDER------ International Evangelist, Messianic Rabbi K. A. Schneider a Jewish believer in Jesus and end-times messenger of the LORD, delivers the Word of the LORD with true passion of the Holy Spirit.

At the age of 20 years old, the LORD appeared to him, supernaturally, as Jesus, the Messiah. He serves as rabbi of Lion of Judah World Outreach Center and is the host of the international television broadcast "Discovering The Jewish Jesus," which can be seen on most Christian networks. Rabbi Schneider imparts revelation of Jesus' Jewish heritage and His fulfillment of messianic prophecy through his teachings!
Questions of how the Old and New Testaments tie together, and how Yeshua completes the unfolding plan of God, are answered with exceptional clarity. Central to the LORD's plan is Israel and the Jewish people. Romans 11:11 explains that the Gentile believer has been chosen by God to bring the witness of the LORD to the Jews.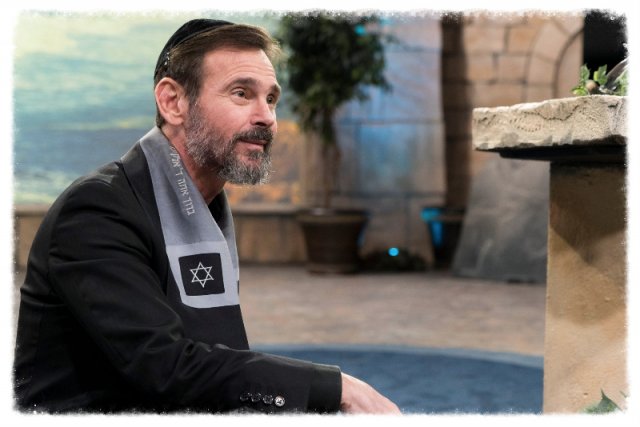 As this message of Yeshua is brought back to, and received by, the Jewish people, they will call out, "Baruch Haba B'Shem Adonai" - "Blessed is He who comes in the Name of the LORD!" … and in so doing, usher in Yeshua's return (Matthew 23:39).
Through understanding the Old Testament and its prophetic nature, with Yeshua as its fulfillment, your faith is strengthened, increased relationship and intimacy with the LORD is discovered, and an end-times vision of life is crystallized. This is an end-times ministry, strengthening the church and calling her to be a readied bride for the return of the Bridegroom, Yeshua Ha-Mashiach (Jesus The Messiah).

ANSWERS TO THE

"DID JESUS DIE FOR ME,"

VIDEO AS SEEN ON TELEVISION (click the link below)
ABOUT LION OF JUDAH --- Shalom beloved one! Thank you for visiting our website! We want you to know that at Lion of Judah World Outreach Center we are completely in love with the heart, purposes and plans of Jesus. Because He first loved us, we are able to love Him, and want others to experience this powerful love too!

Yeshua (Jesus) tells us in Song of Songs 8:6-8, "Put Me like a seal over your heart, like a seal on your arm. For love is as strong as death, jealousy is as severe as Sheol [Hell]; Its flashes are flashes of fire, the very flame of the Lord. Many waters cannot quench [this] love, nor will rivers overflow it…"
God desires to show you this love, displayed in the Song of Songs, and that's our prayer for you. By attending one of our many services at Lion of Judah World Outreach Center, our hope is that you will experience the power, the Presence and the personality of the living Jesus.
During the services you will experience anointed worship music, interact with demonstrations of live spontaneous art painted by one of our many trained painters, hear powerfully anointed teachings by either Rabbi K. A. Schneider, or one of the other many anointed pastors here at Lion of Judah. Come experience refreshing Biblical teaching that will train you up to follow Jesus and His direction for your life!
Also, for those who have children, we offer a Children's Ministry during the preaching portion of our Sunday and Friday services! So they can learn about Jesus too!
Friends, it would be an honor to meet you and share with you how amazing Jesus is. Please come! You won't be disappointed! Come Sundays at 10:30 AM or Fridays at 7 PM. See you then!

Proverbs 8:17 - "I love those who love me; and those who diligently seek me will find me."
RESPONSE TO WHY I AM CALLED RABBI

Discovering the Jewish Jesus with Rabbi K. A. Schneider - Rabbi K. A. Schneider is also an international evangelist and the host of the television show Discovering the Jewish Jesus

LION OF JUDAH WALLPAPER OF THE MONTH
Right click image and select either "Use as Desktop Image" or "Save Image As," and then save to your desktop. Wallpapers supplied by Biblescreen.com